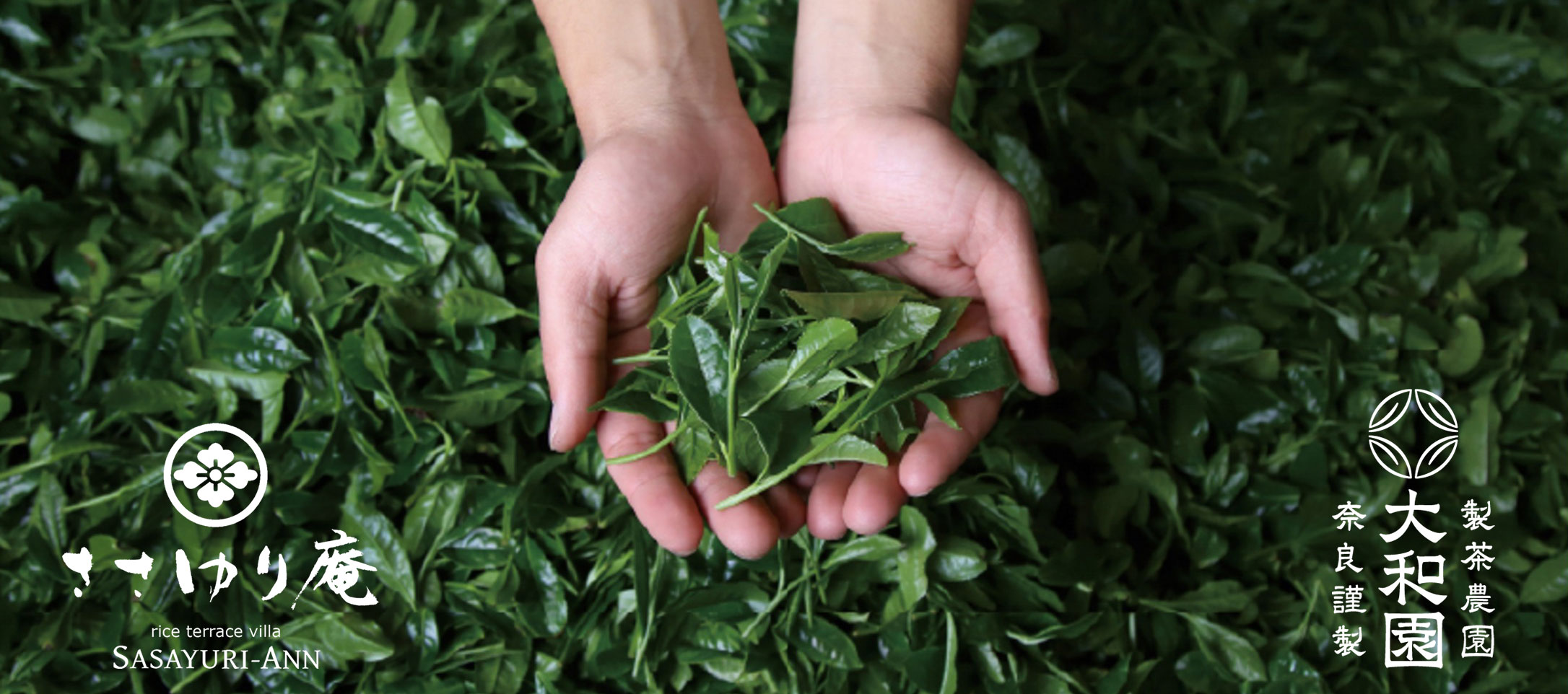 Where is the birth place of Japanese Green Tea?
The history of Yamato tea cultivation is said to have begun in 806 AD, in the beginning of Daido era. Kukai, the founder of esoteric Shingon, brought back tea seeds from Tang Dynasty China and gave the seeds to his disciple, named Kenne. It is said that the cultivation history has been originated by sowing the seeds at Butsuryuji Temple built by Kenne. The temple is also famous for its thousand-year cherry blossom. Since then, the tea cultivation has spread in the Yamato Plateau area, blessed with natural conditions and location, and developed as one of the largest tea production sites in the country. Butsuryuji Temple is about 40 minutes away by car from our villa.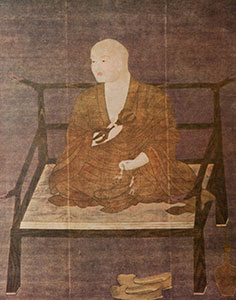 ---
About Yamatoen
The tea bags we provide to our guests are from Yamatoen, a tea farm in the Yamato Plateau, who has won numerous awards at tea fairs nationwide. Yamatoen has offered new tea to Kasugataisha Shrine, the guardian of Nara Heijo-kyo Capital, which is a testament to the high quality of their tea. https://yamatoen.nara.jp/
(Yamatoen:https://yamatoen.nara.jp/)
We hope you will enjoy the tea at home as a memento of your stay in our villa, while remembering the long history of tea in the Yamato Plateau and the traditional techniques that have been handed down to this day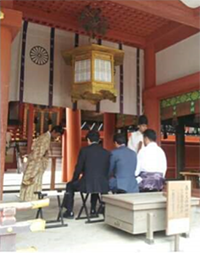 You can tour the tea plantation with prior application. Please be healed by the breath of life and the joyful wind that the tea leaves emit, under the wide land and sky in the Yamato tea plantation.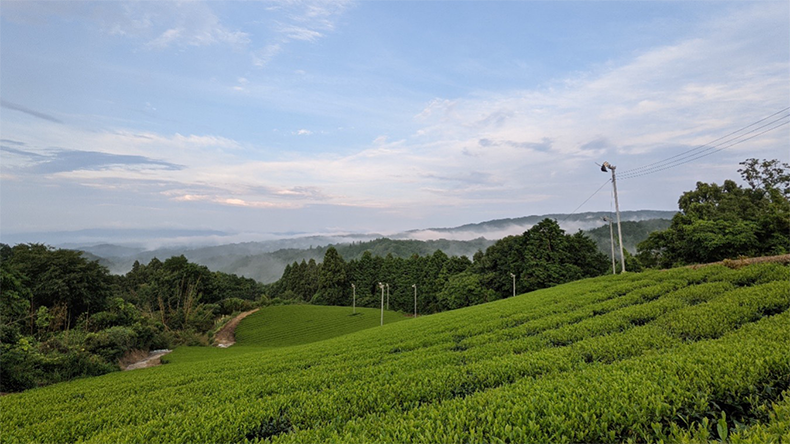 The data shows amino acid analysis of Gyokuro, a superb high-quality tea grown by Yamatoen with great care. The flavor components of 18 kinds of amino acids are proof of its deep flavor, and the abundance of amino acids is said to be good for beauty and health.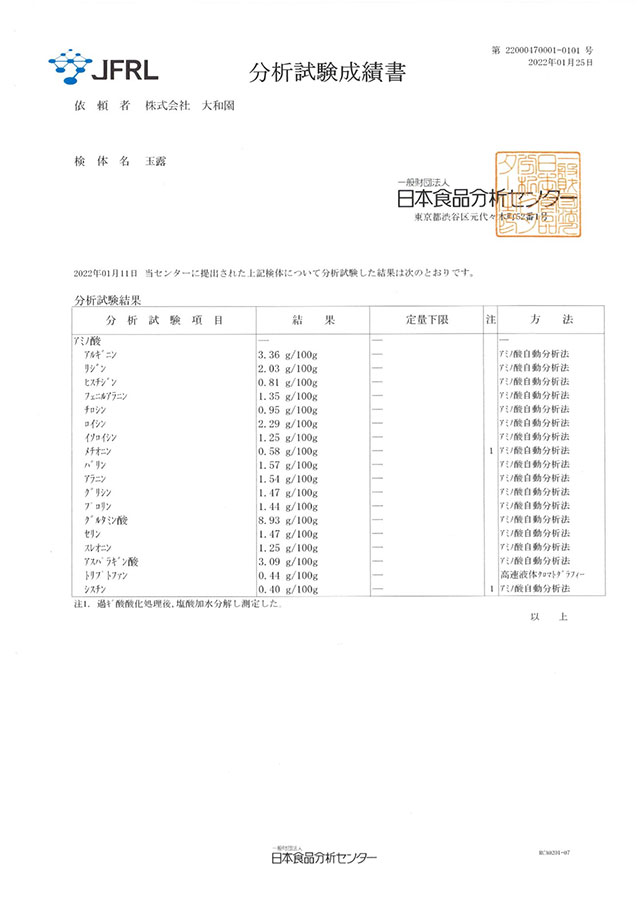 Whether hot or cold, the deep flavor of this tea is exceptional. If you wish to purchase Yamatoen's premium "Gyokuro" tea, you can order before your stay and take it home with you.

---
Revitalizing
Tea masters of Yamatoen who help revitalizing the tea plantation
of Sasayuri-Ann Ozunu. Sasayuri-Ann Ozunu with thatched roof can be seen in the background in the distance.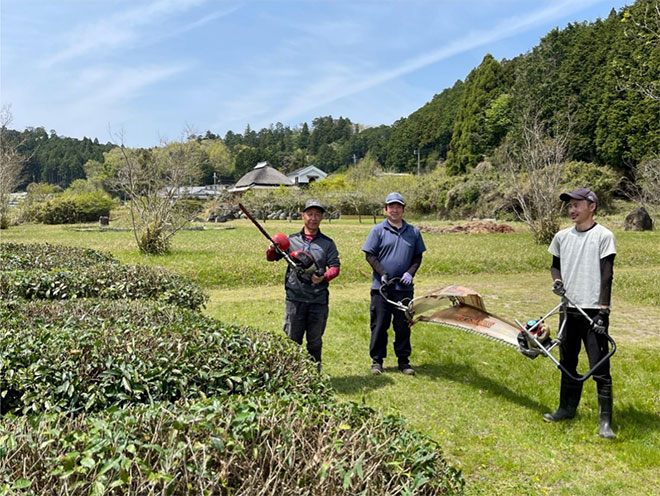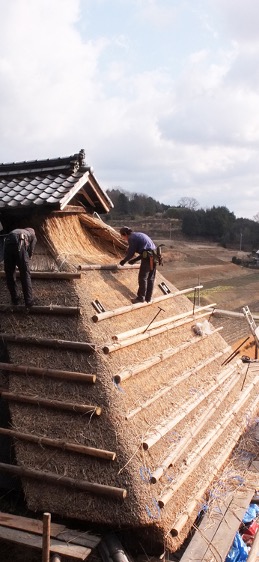 By reviving traditional Japanese houses and tea plantations in ordinary farmhouses, people who visit there will realize the importance of unique identity of each minority group. This is our sincere wish to help maintaining and developing a diverse world (villa owner).