Cycling to Muroji Temple


The old temple originated in the late Nara period (late 8th century). It is located between Mt. Muro and its ravine surrounded by green forest, that encloses Kondo Hall, Hondo (Kanjo-do) Hall, and Five-storied Pagoda (National Treasures). It has been also called as "Women's Koya". 1km east side from the temple, there is Muro Ryuketsu Shrine enshrined Dragon God. Muroji Temple has been also known as a temple of Dragon God since the early Heian period (late 8th Century).



Brief History of Murou-Ji Temple
The area called " Murou "surrounded by high mountains and deep valleys was formed by Volcanic activities in the pre-historic era, and it is now located at the center of the Murou Volcanic zone in Nara prefecture. Because of its solemn atmosphere, this area was considered as a holy place of divinities during the ancient times. In the late Nara period ( late 8th century ) when Prince Yamanobe ( later Emperor Kammu, 737 - 806 ) was suffering fromsickness, this Murou area was chosen as the sight to hold a religious ritual to pray for his recovery.

The ritual was performed by five high priests including Priest Kenkei of Kofuku-ji temple. As the ritual proved effective, the prince was able to recover from his sickness. The emperor, who was very happy about his son's recovery, gave an order to build a temple at that location for the nation. Priest Kenkei's disciple, Priest Shuen (771 - 835) was in charge of the construction project and Murou-ji temple was established. Priest Shuen is known as one of the leading scholar-priests in the Buddhist circle in those days together with Priest Saicho and Priest Kukai.

Since then, Murou-ji Temple has been contributing to the development of Buddhist culture in Japan as a temple for all sects of Buddhism including both Shingon and Tendai sects of esoteric Buddhism and Hosso Buddhism.

The temple is also known by its great number of excellent Buddhist art works from the early Heian period (9th century ). On the other hand, because of the pure mountain streams of the surrounding area, there has been a belief in a Dragon King (demi-god : a guardian of Buddhism ) in this location. "Dragon" is a kind of snake-like creature believed to have Supernatural power to from clouds and cause rain fall at will. Thus ritual performances praying for rain were often observed on occasions of droughts. Another feature of Murou-ji temple is that it was open not only to men but also to women. While other temples of Japanese esoteric Buddhism were usually closed to women.

In contrast to headquarters of the Shingon Esoteric Buddhism on Mt. Koya which was strictly closed to women. Murou-ji temple has often been referred to as " Women's Koya " for this reason. With this policy of openness, Murou-ji temple has been enjoying the support of many pious Buddhists.


3D MAP for cycling from Sasayuri-ann to Muroji Temple
---from Sasayuri-ann to Muroji Temple---

---

| | |
| --- | --- |
| Route A (Red line) | Beautiful country road with gentle curves |
| Route B (Blue line) | Almost straight and smooth mountain road called "Yamanami road", where speedy cycling is possible. |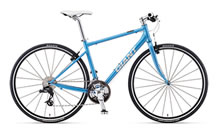 We have 4 rental road bikes (Taiwan's Giant Escape RX 3)for guests.
Note: rental is free, but JPY10,000 deposit is requested which shall be returned if bicycle is returned without severe damage.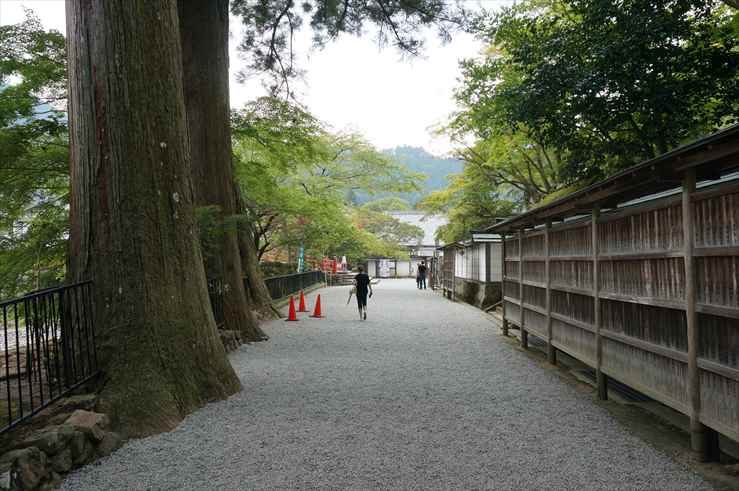 Approach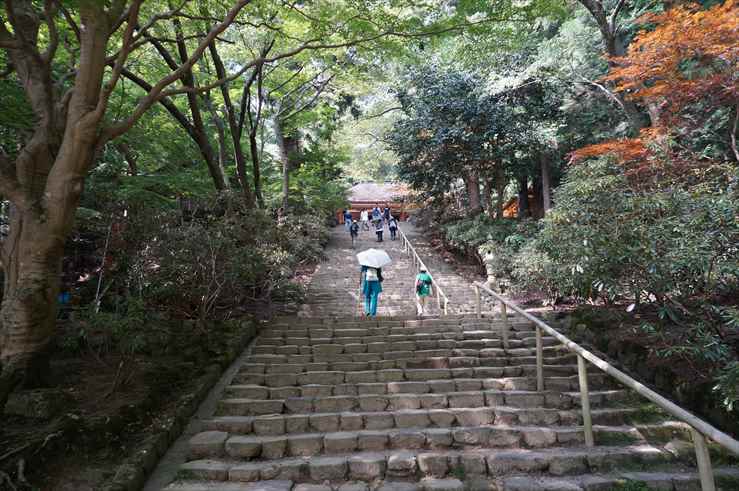 Yoroi-zaka Slope and Kondo Hall
Kondo Hall : stands on a different ground level and its front (Raido Hall) is propped up with long posts sticking out from the slopes (kakezukuri architecture). The scale of the hall is 5 by 5 Ken (an architectural term representing the number of columns that could fit between two columns), with 5 by 4 Ken Shodo (or Naijin, an inner sanctuary) and 5 by 1 Ken Raido (a worship hall) attached to its front. The roof is yosemune-zukuri (hipped) and covered with shingles, of which "magobisashi" is nagare style with Sugaruhafu edges.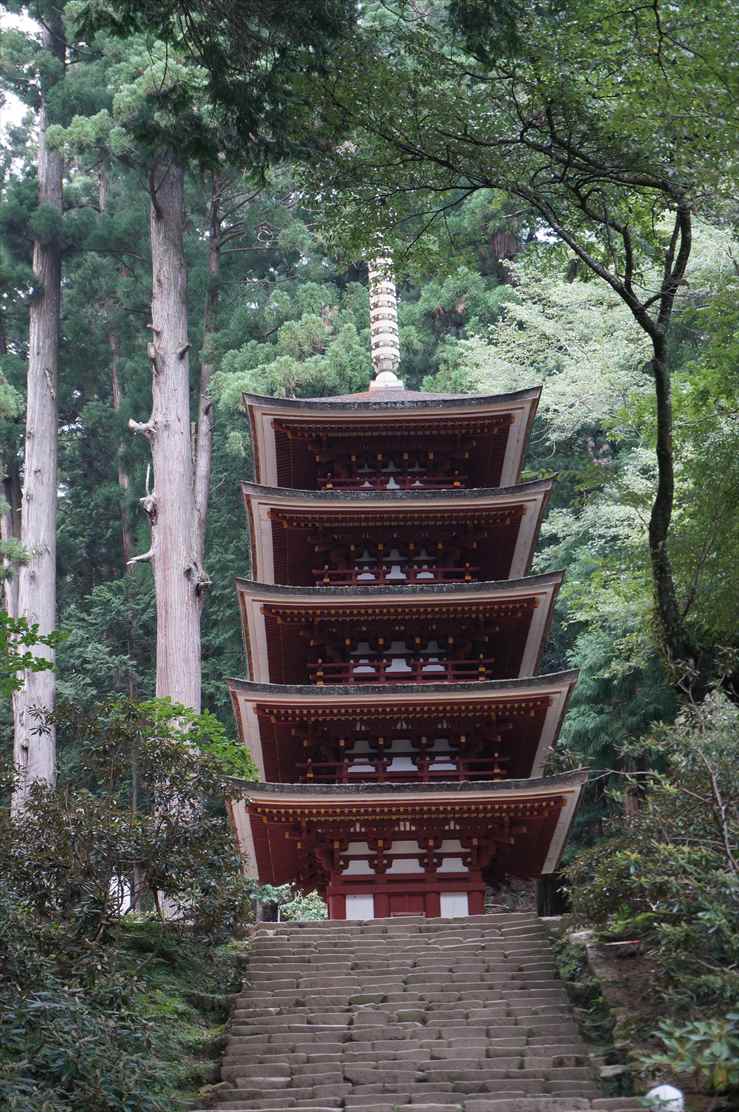 The five-storied pagoda was built around 800, and its wooden parts were painted in red. It is the second oldest outdoor wooden five-storied pagoda after the pagoda of Horyu-ji Temple, and the smallest outdoor wooden five-storied pagoda among national treasures and important cultural properties. It's a small pagoda that is a little over 16 meters high, which is one third the height of the five-storied pagoda of Kofuku-ji Temple, and its first story is 2.5 meters wide on each side.